Choosing the Perfect Father's Day Gift: the Mug!
Father's Day is on the second Sunday of June and it is a good time for children to celebrate how amazing their father is. For many, choosing the perfect Father's Day gift can be difficult as the gift has to be unique but at the same time practical. Among other gifts, mugs have long been one of the Father's Day classic gift.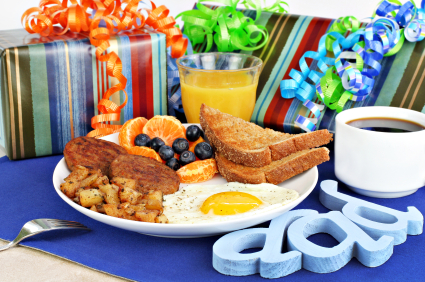 Customized Mugs
One good option to create a unique mug for Dad and there are plenty of online stores that offer customized mugs with a family photo or a graphic picture of the customer's choosing.
Gifts.com allows customers to print the photo on one side of the cup, while write personal messages on the other side. Creating a customized mug like that will cost approximately $12.
Sites like Zazzle.com will offer both glassware and travel mugs and customers can also choose to have their father's name printed on the mug.
Personalizationmall.com is another great spot for a customized mug on Father's Day as they will accept a collage of photos so that every family member can be a part of Daddy's mug.
It is easy and fun for young children to make mugs themselves. Kaboose.com, for example, provides step-by-step instructions for children to transform a plain white coffee mug into a sweet and adorable present by drawing a picture with their painted fingerprints. This is a relatively cheap Father's Day gift idea while being extremely thoughtful.
Funny Mugs
Cafepress.com has a wide array of Father's Day mugs with humorous messages and pictures. These mugs come in different sizes and styles, including travel mugs and stackable mug sets. These mugs range from $15 to $40. Zazzle.com also features a great variety of humorous mugs. These mugs are from different designers and manufacturers and they are approximately $20. Certain messages of the mugs though can seem offensive to some. They are, however, great for fathers who like non-traditional items.
Other Great Options
Gifts.com is a great site for finding gifts. In addition to personalized mugs, the site also features mugs with political statements, colorful cups, and mugs that come in a pair with matching patterns and shapes.
One interesting choice is the "I am not a paper cup" coffee mug. This mug is made to resemble a disposable coffee cup from cafes but it is in fact made with two layers of porcelain and comes with a silicon lid that will help maintain the temperature of the liquid.